Our company
Tenner builds payment data services that help power the next-generation of companies
Made in Amsterdam, The Netherlands
We have more than 30 years experience in the payments industry and 20 years in business intelligence platforms. 
We've worked at leading companies, including Braintree Payments, PayPal, 2C2P, First Data, American Express, European Merchant Services, KPN, GlobalCollect and Ingenico ePayments.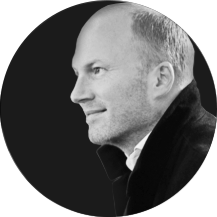 Kellogg Fairbank
BizDev/Marketing
A technology executive and entrepreneur with more than 10 years experience in payments, primarily working for global payment service providers and gateways.
He was formerly Vice President of International Sales / Head of BD at Braintree Payments, Head of International  for Singapore-based 2C2P and held senior executive roles at PayPal and GlobalCollect.
Marc van Piggelen
BizDev/Operations
A results driven executive with over 14 years of payment history, primarily working for issuing and acquiring companies.
In his former role as commercial director at European Merchant Services (a joint venture between ABN AMRO and First Data), he was responsible for the commercial, partnership and marketing teams.
Arco Zaanen
Technical/IT
An energetic and passionate technology leader with more than 20 years in analytical and business intelligence experience.
Arco co-founded Monit Data approx 10 years ago, successfully helping municipalities and companies in the parking industry gain valuable insights. He started his career in the Telco industry.
Payments are complicated, but reporting on them shouldn't be. Tenner is a data services platform to collect, monitor, analyse and reconcile your payments.
Copyright © 2019 Tenner B.V. All rights reserved.